Our coordinating range of nursery furniture gives you the freedom to create your perfect nursery in antique, white and grey finishes.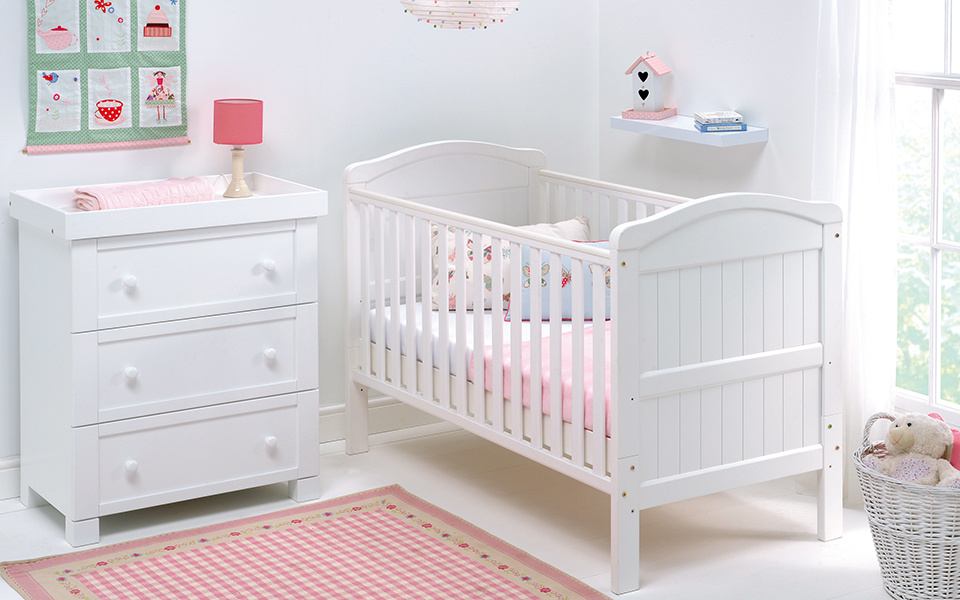 Nurseries come in all shapes and sizes, and every family's needs are different, so one room set won't always work for every room or every baby. By ensuring that our furniture colour-matches perfectly, we offer you the freedom to put together your own room set to suit your style, space and budget.
Need two cots, but your twins will share a wardrobe? Easy.
No space for a dresser? Try a cot top changer instead.
Like modern? Try the Denver or Hudson with a Clara dresser.
Traditional taste? How about the Country or the Alaska Sleigh?
Tiny room? We suggest the space-saving Carolina with a multi-tasking Montreal dresser for storage and changing.
Brand new baby? We even offer a matching swinging crib, or a stand for your Moses basket.
Your new nursery furniture should be safe, reliable and stylish. The East Coast collection is sustainably sourced, thoughtfully designed, and manufactured to exceptional quality standards. Our team of UK-based designers works hard to constantly refresh the designs and add clever new features.
For flexible nursery furniture that's as unique as your family, choose the key pieces that best suit your taste and storage needs. Express your own eclectic style and put together a bespoke room set; everything matches in either antique wood, classic white or modern grey.